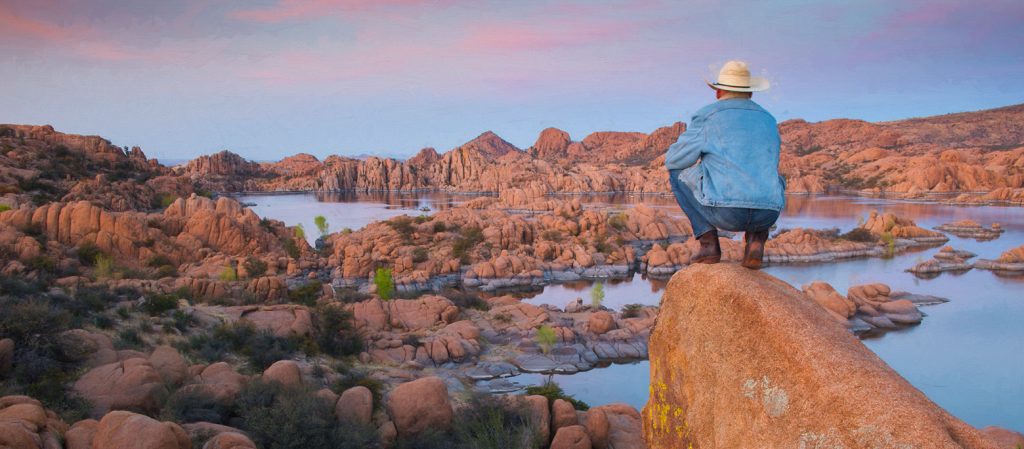 Christian & Regula Heeb
Seit 30 Jahren sind Regula und Christian Heeb in den USA und der ganzen Welt unterwegs als selbständige Reisefotografen. Die gebürtigen Schweizer wohnen seit 1996 in Bend, Oregon wo sie ein professionelles Studio und ein Workshop Zentrum füe Fotografie betreiben. Über die Jahre sind um die 200 Bildbände erschienen zu den über 70 Länder welche sie bereist haben. Christian Heeb' s Reisebilder werden auf der ganzen Welt publiziert oft auch in Deutschland und der Schweiz etwa im Globetrotter Magazin, Air Berlin Magazin oder dem America Journal.
Neben der fotografischen Arbeit veranstalten Sie ausgewählte Fotoreisen und Workshops immer an Orten und Ländern wo sie sich auskennen und sich freuen den Teilnehmern die fotografischen Reize dieser Regionen zu zeigen. Manche Reisen finden einmalig statt andere besonderns in den USA werden in angepasster Form wiederholt.
Warum will man mit Christian und Regula reisen ? Vielleicht weil deren Enthusiasmus ansteckend ist und man immer beim besten Licht am richtigen Ort ist oder weil es nur kleine Gruppen sind und jede Reise in ihrer art einzigartig ist. Oder weil Christian immer bereitwillig den Teilnehmern die Top Spots zeigt und es ihm wichtig ist dass die Teilnehmer die guten Bilder am besten Platz machen können und er selber nichts zurück hält. Alle Workshops und Reisen werden persönlich von Christian und Regula geleitet.
Mehr über seine Foto Reisen und Workshops.
Christian is known worldwide for his stunning images of scenic landscapes, lush environments, African wildlife, as well as vibrant city scenes. He may be best known for his images of Native American People and the Lands from which they call home. He has published over 200 coffee table books, countless calendars and numerous magazine articles.Born and raised in Switzerland, Christian has spent the last 25 years traveling the globe visiting over 5 continents and 70 different countries. His images, rich in color with a dramatic perspective, capture the flavor and splendor of each unique location.
Together with his wife Regula he owns and operates the "Cascade Center of Photography", a Workshop and Photo Tour Center in Bend, Oregon
Webseite Design von Christian Heeb
*******************************************